Civil War Re-Enactment Groups
Here will be information on civil re-enactment in New Jersey.
Civil War re-enactor group: http://members.aol.com/marytebe/15thnj.html
Civil War re-enactor group: http://www.14njvols.com/
Site for Civil War Living Historians http://www.authentic-campaigner.com/
Civil War Preservation Trust CivilWar.org
Civil War Links
Library of Congress civil War Photos http://memory.loc.gov/ammem/cwphtml/cwphome.html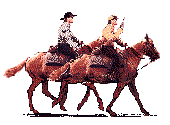 back to Lakeview main page

Under construction graphic from http://www.free-clipart.net/ ;
Cavalry graphics from http://www.tennessee-scv.org/Camp1513/clipart.htm
---
Thanks for visiting! Do you have any questions? Comments?
LakeviewEdu@yahoo.com
Created by Lynn Lakner in conjunction with the Jamesburg Historical Association
Page created April 25, 2005. Page last updated on April 25, 2005 .
All rights reserved. Disclaimer