Tools For Visualization Class
conducted at Middlesex County College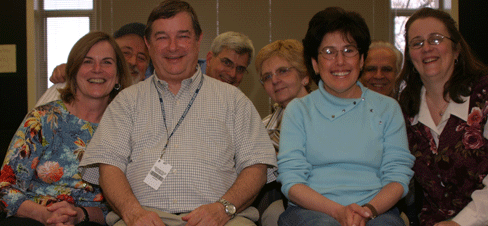 MIDDLESEX COUNTY COLLEGE MATH DEPT.
BRINGS YOU THE FOLLOWING WEB SITES
(actually nothing to do with the Lakeview House)
http://www.middlesexcc.edu/faculty/Paul_Bachmann/
http://www.middlesexcc.edu/faculty/Joann_Blatchford/
http://www.middlesexcc.edu/faculty/Thomas_Drew/
http://www.middlesexcc.edu/faculty/John_Gaspar/
http://www.middlesexcc.edu/faculty/Jeanne_Osborne/
http://www.middlesexcc.edu/faculty/Susan_Shulman/

GOOD EDUCATIONAL WEBSITES FOR TEACHERS
http://www.cyberbee.com/ For teachers trying to include technology in their teaching methods.
http://www.apte.com/free/index.cfm APTE has educational computer software for sale, but also has free resources for teachers. Check out their puzzle maker.
http://www.thinkquest.org/ Thinkquest educational webpages.
http://score.rims.k12.ca.us// Online resources for education in history and social sciences.
LIGHTHEARTED FOOLERY
Puppetshow for all ages:
http://www.hugi.is/hahradi/bigboxes.php?box_id=51208&f_id=1119
Lord of the Rings re-enacted with Marshmallow Peeps http://www.lordofthepeeps.com/
back to Lakeview main page
Photo by R Kaplin www.RKappy.net
---
Thanks for visiting! Do you have any questions? Comments?
LakeviewEdu@yahoo.com
Created by Lynn Lakner in conjunction with the Jamesburg Historical Association
Page created April 25, 2005. Page last updated on April 26, 2005 .
All rights reserved. Disclaimer